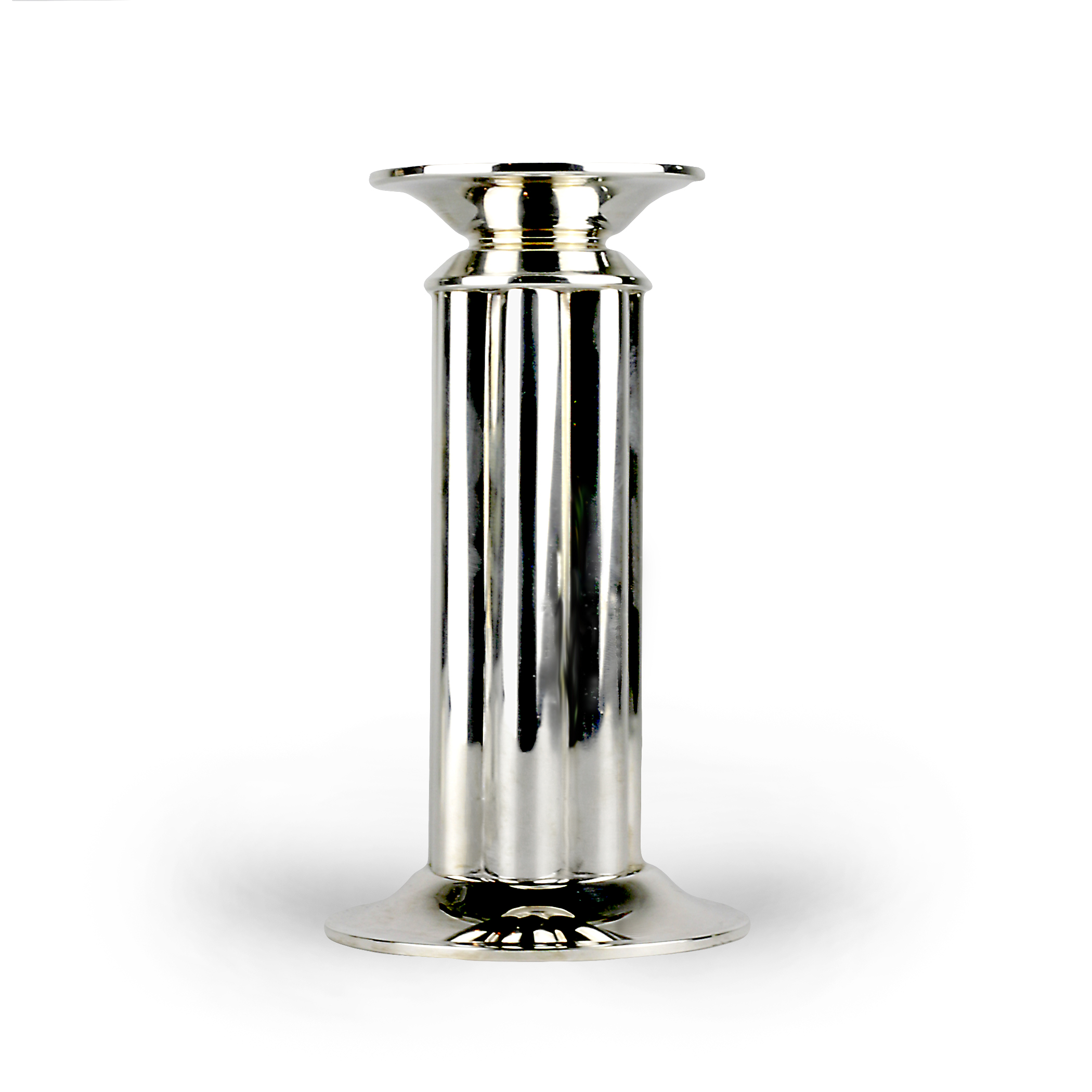 Robert A.M. Stern's 1984 "Century" Candlestick for Swid Powell, circa 1984.
Robert A.M. Stern is perhaps the most prominent representative of New Urbanism and New Classical Architecture in this country. In much of his work – from pre-war on steroids buildings for potentates in Manhattan to shingled 10,000 square foot "cottages" in the Hamptons – his muscular approach to contemporary classicism is evident.
Swid Powell, founded in 1982 by Nan Swid and Addie Powell, produced innovative housewares designed by the foremost architects of the 1980s, including Frank Gehry, Richard Meier, and Robert A. M. Stern, among others. Executed in silver, ceramics and glass, these objects have in many cases, become design classics. None more so than Stern's 1984 "Century" fluted column candlestick.
One may never have the opportunity to live in one of Stern's iconic towers or homes, but one can live with this hefty silver-plated column, the perfect distillation of Stern's approach to design on a decidedly more manageable scale.