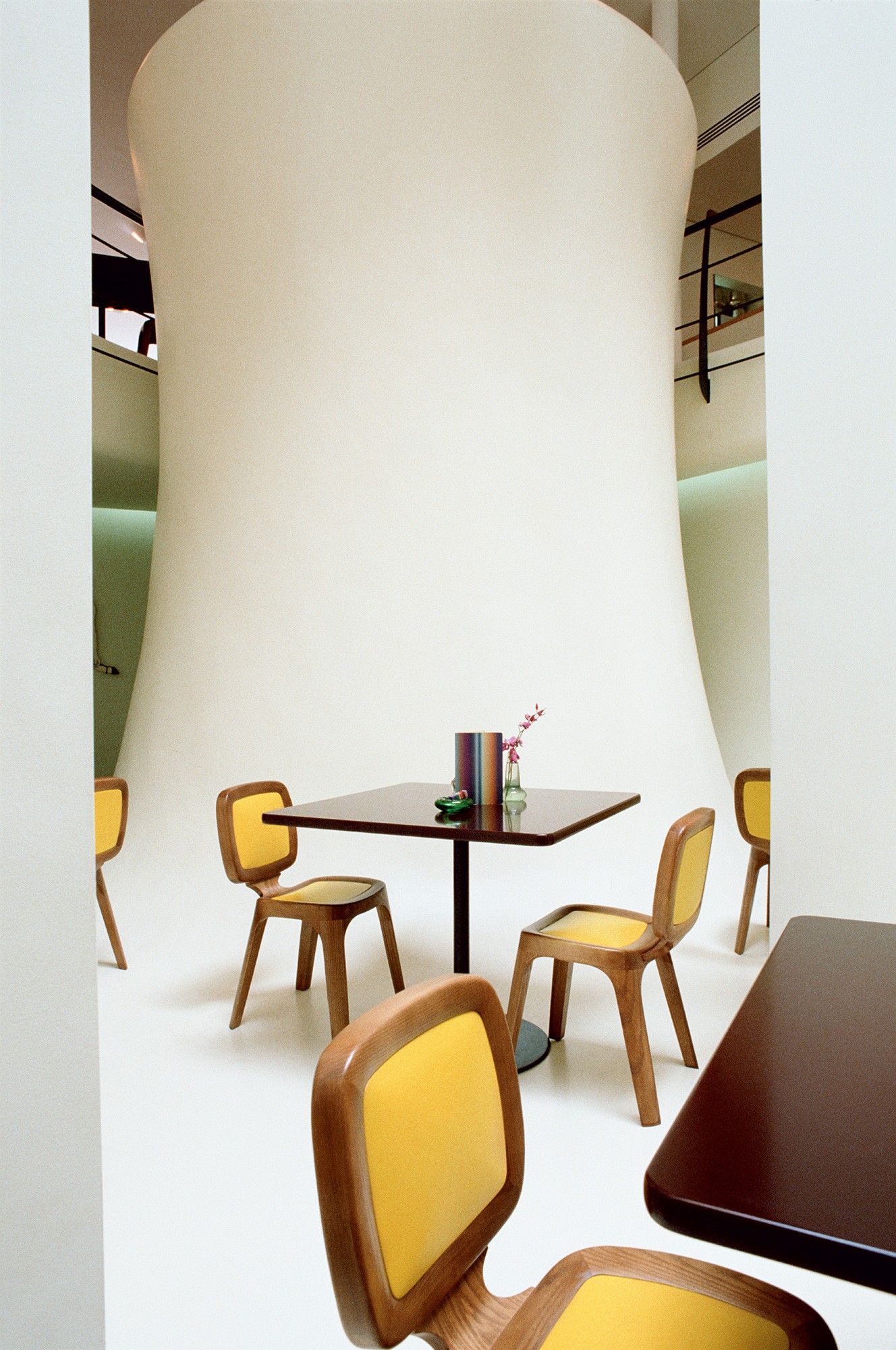 Coast Restaurant in London
I first became truly infatuated with Australian Marc Newson's work in the mid-90s when I lived in London. He had designed COAST, a restaurant in a former car showroom in Mayfair, from top to bottom – everything from the central staircase to the ashtrays. At the time, it wasn't unusual for London restaurants to be very DESIGNED, but Newson's style – elegant, futuristic, biomorphic – stood out. Coast's interior was retro and modern and terribly chic, all at the same time. Newson would go on to create countless other interiors, furniture, objects, jewelry, planes, cars, clothing and shoes.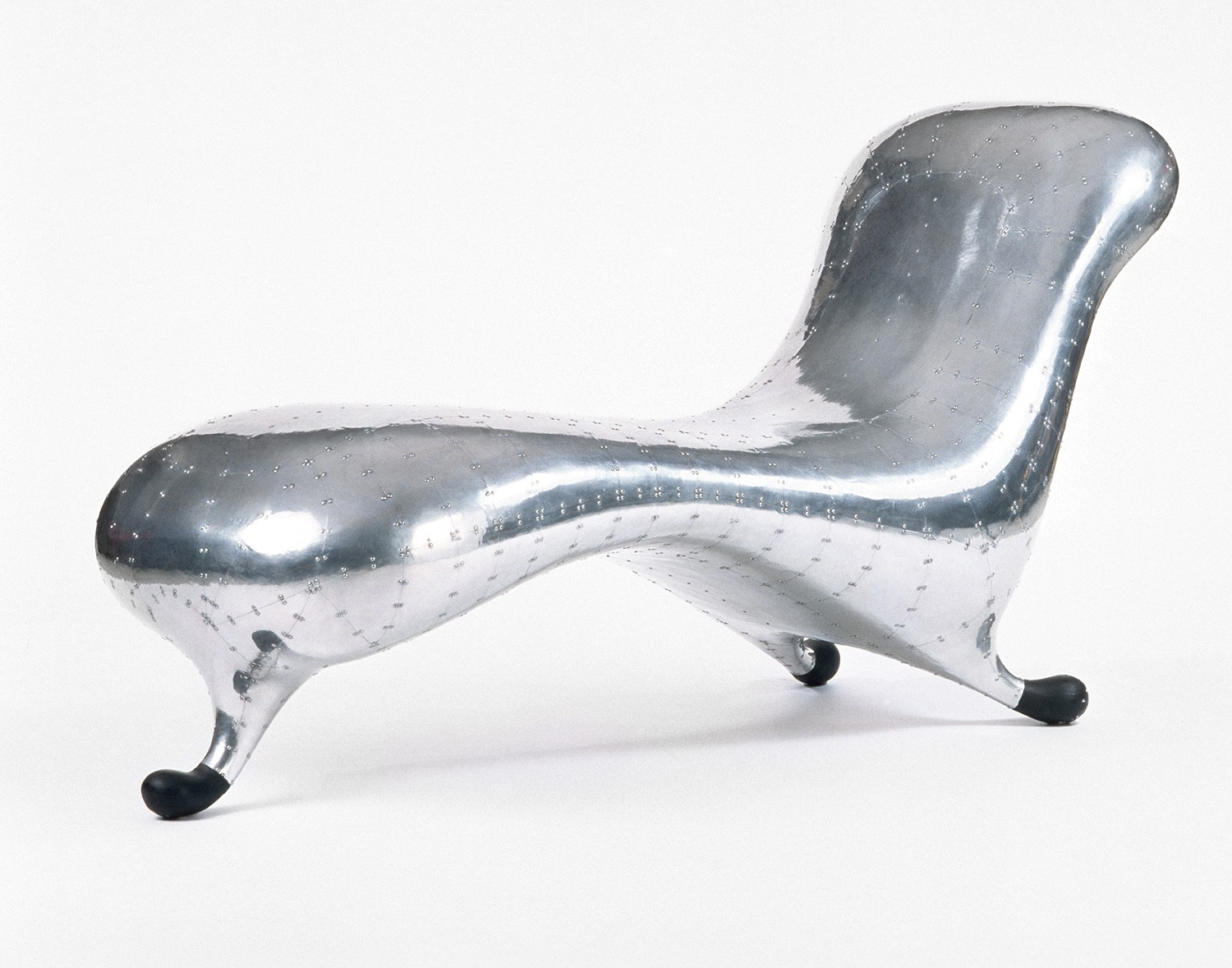 The infamous Lockheed Lounge
Newson's most infamous design is his 1990 Lockheed Lounge, a riveted fiberglass and aluminum chaise longue created in an edition of 10 with 4 artist's proofs. In 1990, Phillipe Starck had one installed in the lobby of The Paramount, Ian Schrager's newly refurbished New York hotel. The Lockheed Lounge went on to gain international fame when Madonna was seen reclining on one in the music video for her 1993 song, "Rain." In April 2015, an example sold at Phillips in London for £2.4 million [$3.7 Million], a record for a work by a living designer.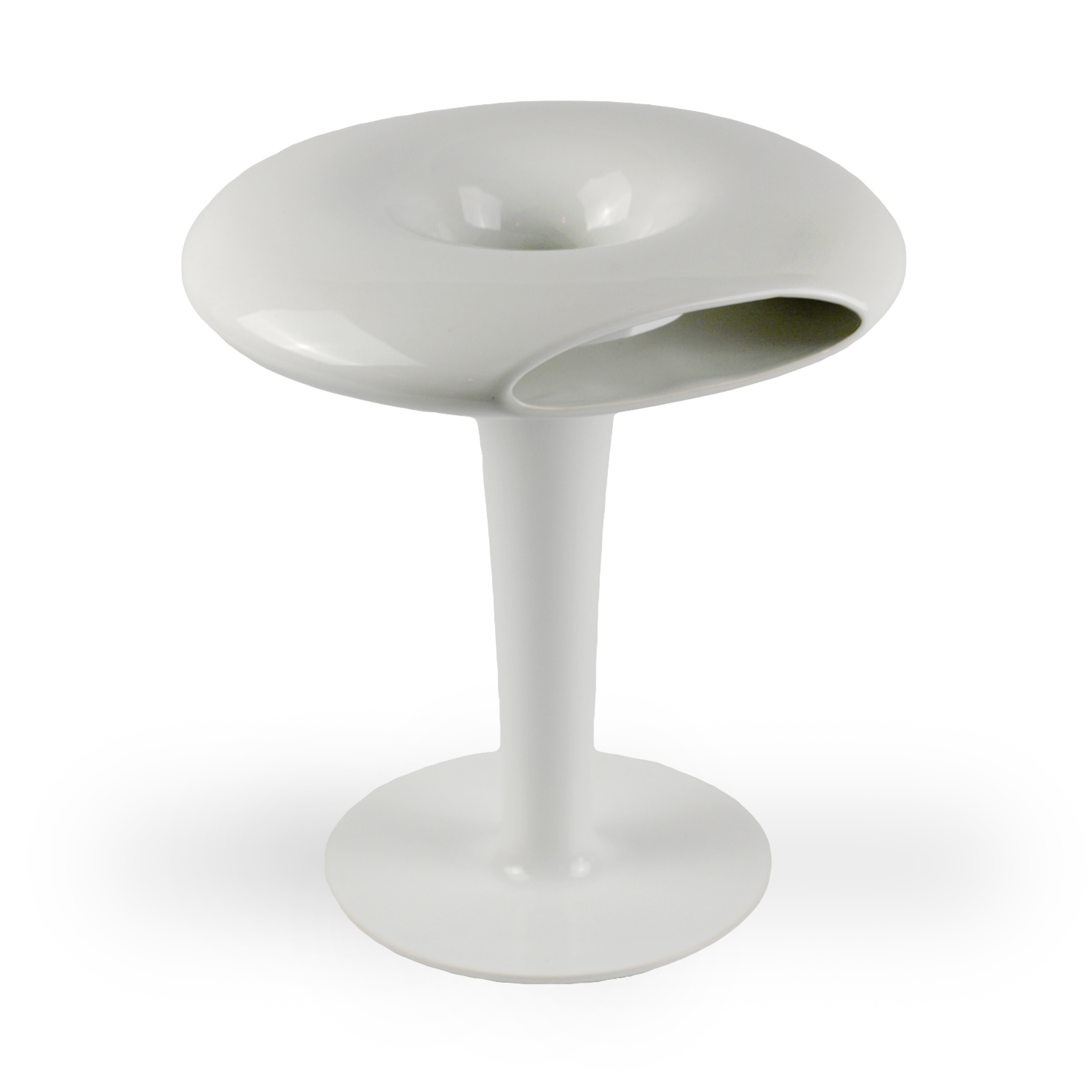 Newson's 1993 Sci-Fi Vase
Though not many of us will own one of Newson's Lockheed Lounges [or even his $4,000ish Felt chair that has had a resurgence in the interior design world of late], his 1993 porcelain Sci-Fi Vase – long out of production – is an affordable, table top example of Newson's biomorphic futurism. It is directly related with a number of Newson's other designs and to his oeuvre. The Sci-Fi Vase shares cut outs on the sides with Newson's MiniEvent HorizonTable and like Newson's Helice Lamp, the Sci-Fi Vase has a vertical element that pierces the top shade/saucer without seeming to touch the sides of the hole. Available for purchase in my online shop here and at my loft/showroom, you can make one of the most important designers of the 20th and 21st centuries – Marc Newson – a part of YOUR story by adding the Sci-Fi Vase to your collection today.